Positive pressure dense phase conveying
---
Positive pressure dense phase conveying
---
Dense phase conveying, also known as sender tank or bin pump conveying, utilises gas pressures greater than 1kg and uses positive pressure to drive the material through the conveying pipework, and is therefore often referred to as a high pressure system. This system has a high material-to-gas ratio. The initial speed of the system is about 2m/min at start-up and about 20m/s at the end (except for full load conveying), and the pressure in the conveying line is generally 2-3kg, which is almost zero at the end of the system. The system uses an air compressor as the power source, which is notable for its low conveying speed and low impact on material quality.
At present, the use of high-pressure dense-phase system has been very wide, and for different materials can be selected for different conveying methods, in order to maximise its performance and efficiency, reflecting its economy.
There are two types of sending tank conveying - positive pressure dense phase conveying in sending tanks (bin pumps) and combined full load conveying in sending tanks. Each kind of material of the user has certain specificity and relevance, our different conveying systems also have different operating performance and use characteristics, according to different requirements, to provide the best operation scheme and integrated system that meets the requirements of the user's production process and materials, to ensure that the user's materials can achieve the best conveying requirements and improve production efficiency.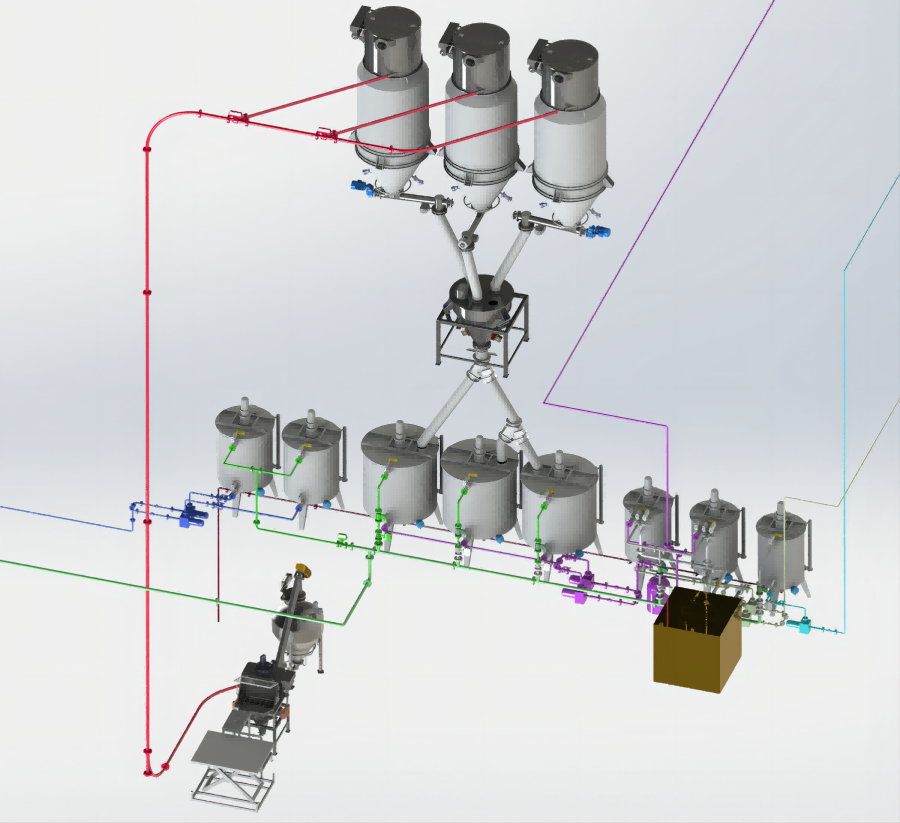 Feature
1. Low conveying speed, less influence on material quality.
2. Low gas consumption, easy separation of material and gas at the end of the system.
3. The system has high pressure, low flow rate but large conveying capacity.
4. Simple equipment, small footprint, even can make full use of space, equipment investment and maintenance costs.
5. Large conveying capacity, the need for fewer operators, but also to achieve unmanaged full automation, so less labour costs.
6. The materials conveyed are not affected by the climate and the conditions around the pipeline arrangement, and the arrangement of the production workshop is relatively easy.
7. The conveying pipeline can be flexibly arranged, thus making the configuration of plant equipment more rational.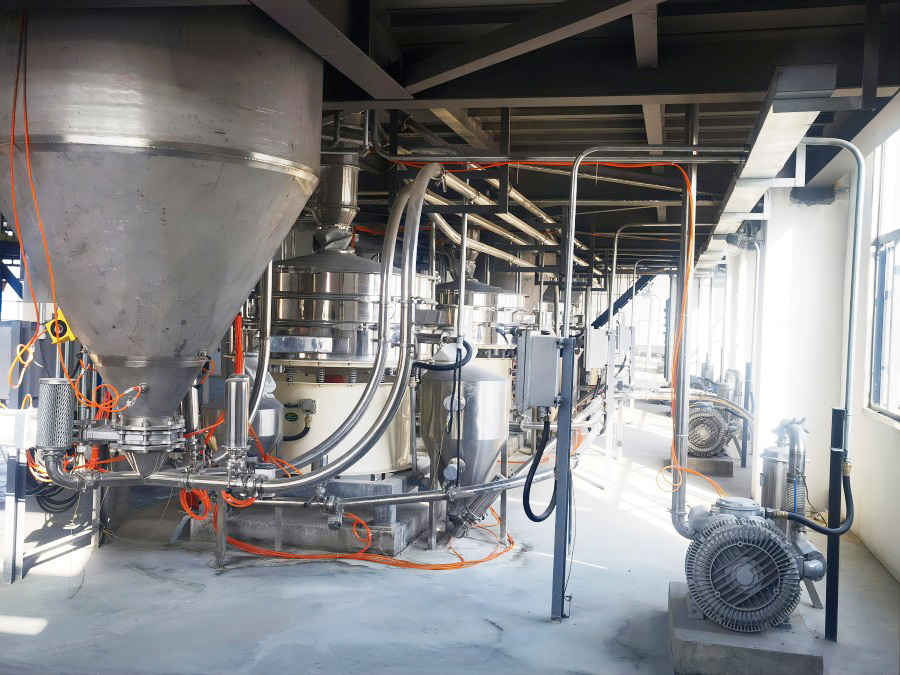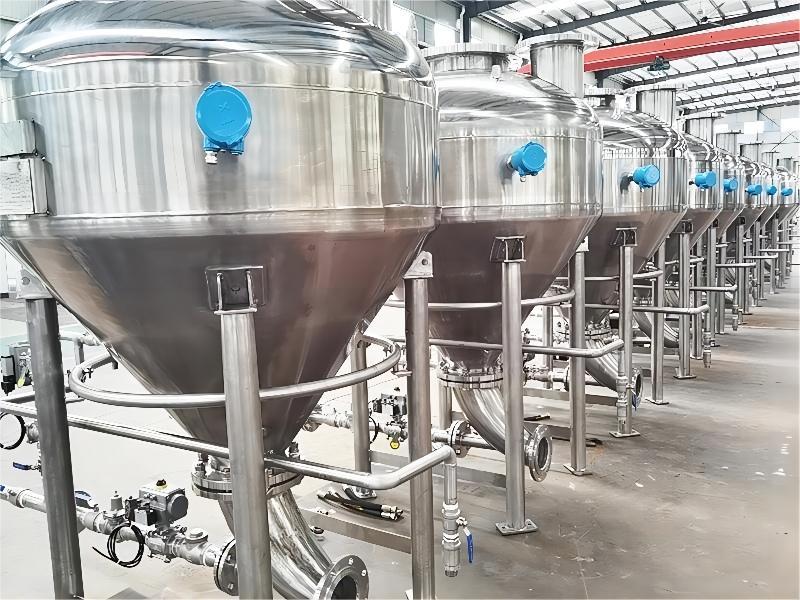 Positive pressure dense phase conveying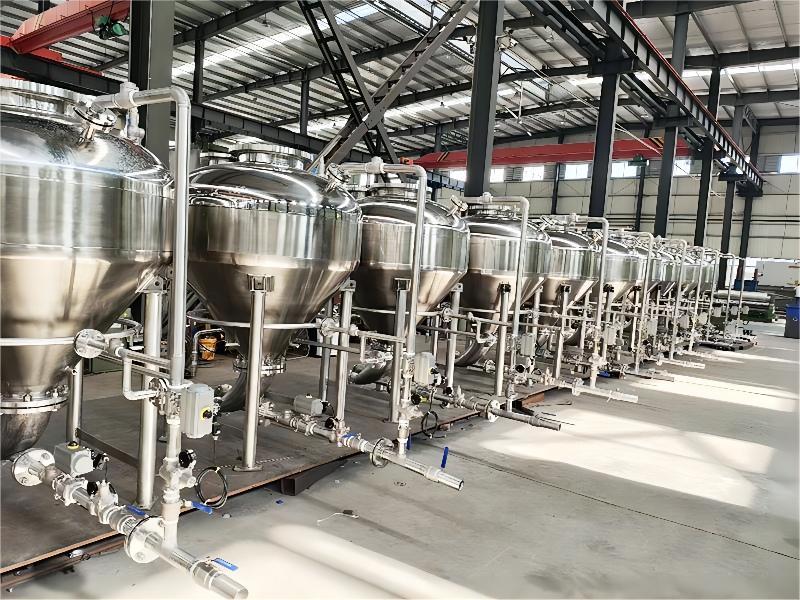 Positive pressure dense phase conveying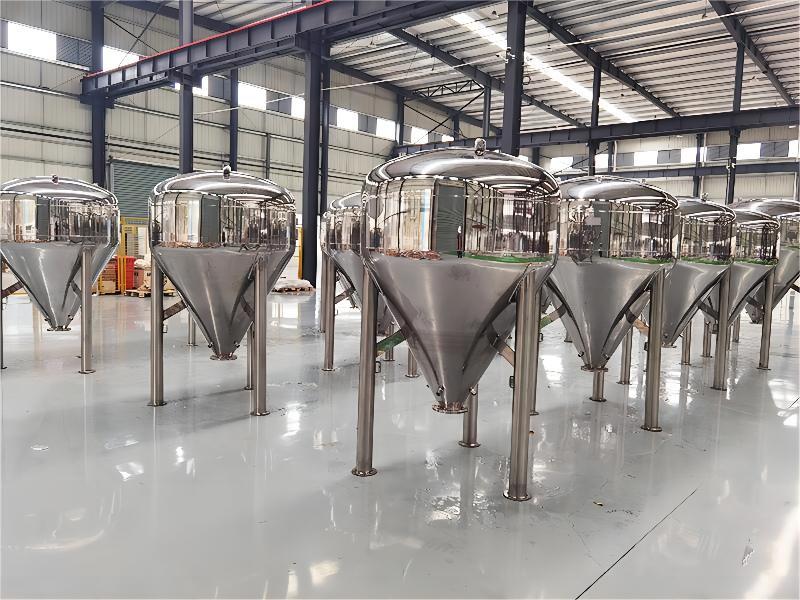 Positive pressure dense phase conveying