Positive pressure dilute phase conveying
---
Positive pressure dilute phase conveying
---
It uses a gas pressure of less than 1kg/cm2 and adopts a positive pressure (blowing type) to push or pull the material through the entire conveying line at a higher speed. Therefore, this conveying method is called a low-pressure high-speed system, which has a high gas material ratio.
The medium for dilute phase transportation is generally air or nitrogen, and the power is generally provided by a Roots blower. When nitrogen is transported, a nitrogen generator is provided. When the Roots blower is used for dilute phase conveying, the material is suspended in the pipeline, and the conveying distance can reach up to a hundred meters. At the beginning of the system, there is an acceleration of about 600m/min, and at the end, it can reach a high speed of 2000m/min. Therefore, the airflow speed is relatively high. The initial pressure of the transmission pipeline is generally lower than 0.05Mpa, while the end pressure is basically close to atmospheric pressure.
Positive pressure dilute phase conveying system: suitable for single point to single point and single point to multi-point conveying.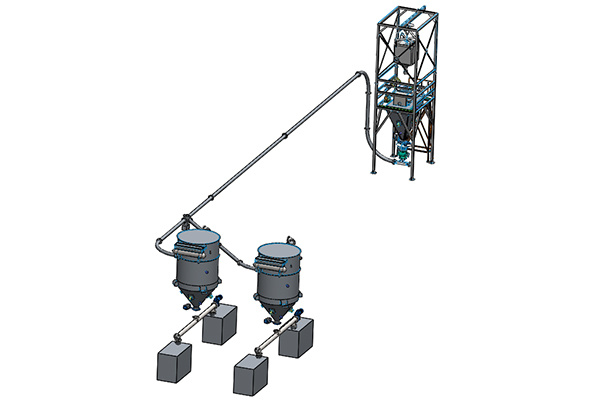 System features
Due to the positive pressure of the system, the sealing requirement is very high. If there is any leakage, it will cause dust to overflow at the feeding end or the entire system; The system adopts a blowing type material, so the end material is easily discharged from the discharge port, so the end structure is relatively simple; But the conveying temperature of the system is relatively high, and for some special heat-sensitive materials, cooling treatment must be carried out; As a power source, the Roots blower cannot achieve high pressure, so the conveying distance and output cannot be taken at the same time as the maximum value.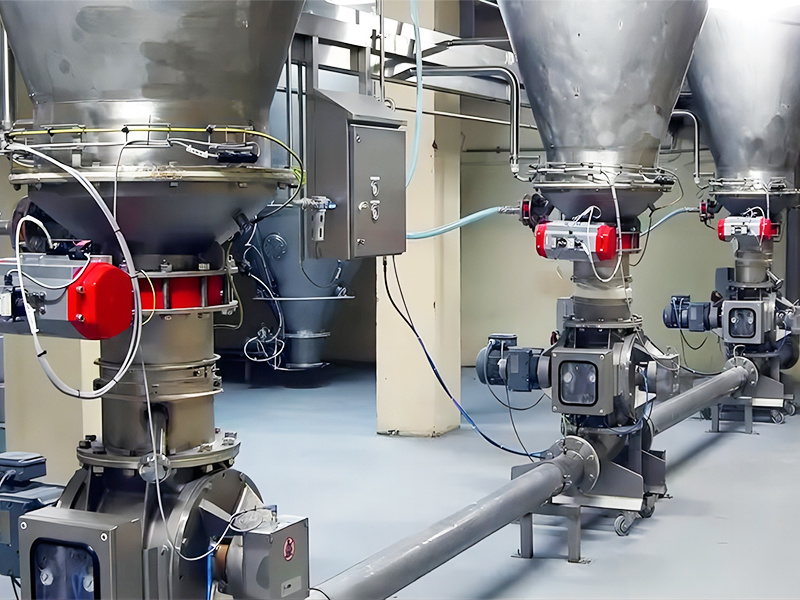 Positive pressure dilute phase conveying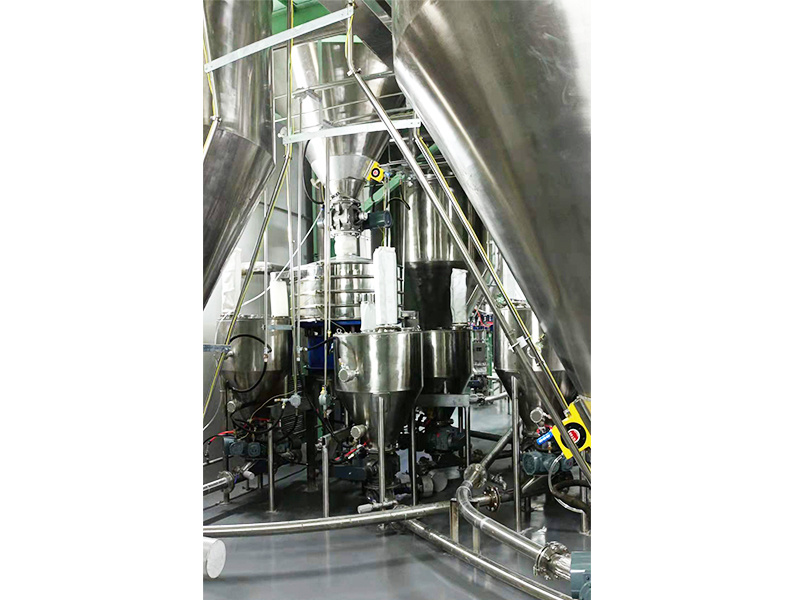 Positive pressure dilute phase conveying