Unpacking and feeding systems
---
Unpacking and feeding systems
---
The unpacking and feeding system automatically completes the unpacking and feeding of various bagged powder and particle materials. Suitable for various bagged powder and particle materials such as plastics, fertilizers, feed, chemicals, pharmaceuticals, food, etc.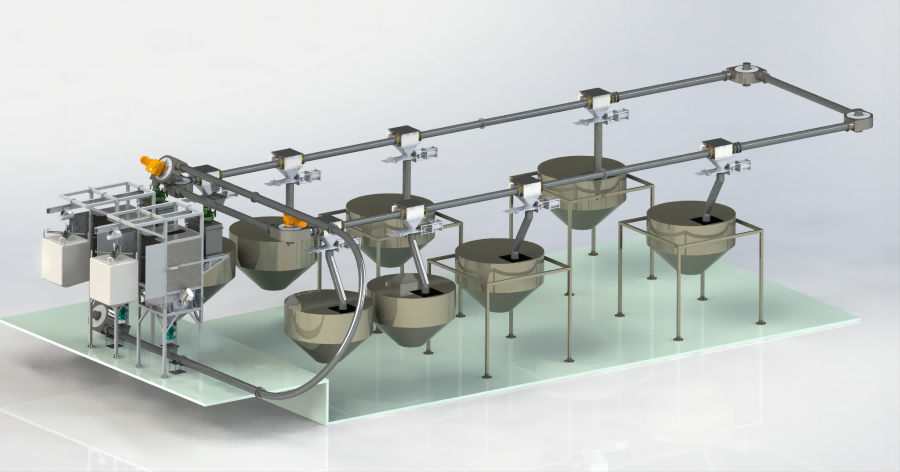 Technology
Automation: The integration of advanced technologies such as robot technology, servo control technology, sensor detection, and remote monitoring.
Intelligence: functions such as recording operating status, production data, intelligent fault diagnosis, and fault recording.
Modular: Design concept, multiple combination methods, suitable for various needs, multiple models for you to choose from.
Informatization: It can be equipped with a lighting system and a remote upper monitoring and management system, which can be integrated with the enterprise ERP system to achieve order based production.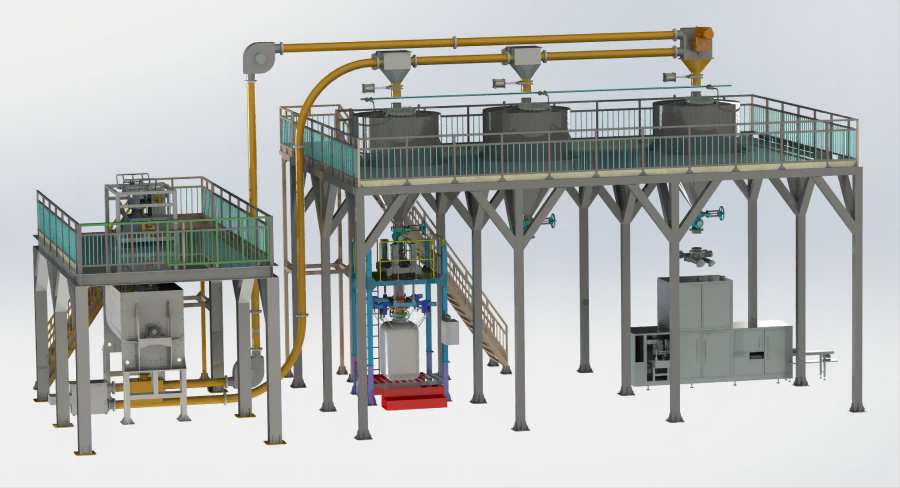 Security
Closed system, automatic shutdown of personnel upon entry, ensuring personnel safety;
Real time detection and abnormal shutdown alarm to ensure equipment safety.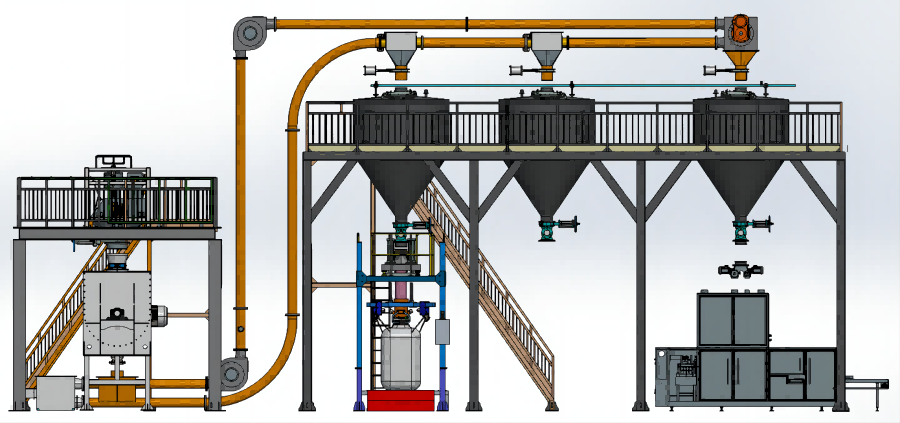 Product advantages
(1)The system has comprehensive safety protection functions: firstly, it is necessary to ensure the personal safety of operation and maintenance personnel, and secondly, to ensure product safety and equipment safety;
(2)The system has complete functions, stable and reliable operation, and long service life;
(3)The system has a high degree of intelligence: it adopts an industrial touch screen to achieve human-machine interaction, with real-time online help, ensuring convenient and fast equipment operation and use. Ordinary non professional personnel can operate and use it, reducing labor costs for enterprises;
(4)The system has fault self-diagnosis function: it can provide real-time fault solutions, quickly troubleshoot faults without the need for professional personnel, shorten equipment maintenance time, improve the system's "operating rate", and create more value for the enterprise;
(5)Maintenance warning and reminder function: The system can accurately provide maintenance plans based on equipment workload and working hours, guide users to quickly complete system maintenance work, ensure normal operation of equipment, extend equipment service life, and save equipment maintenance expenses for enterprises;
(6)Reduce employee labor intensity, improve production efficiency, reduce labor costs, and improve production safety.
(7)The system has a high cost-effectiveness.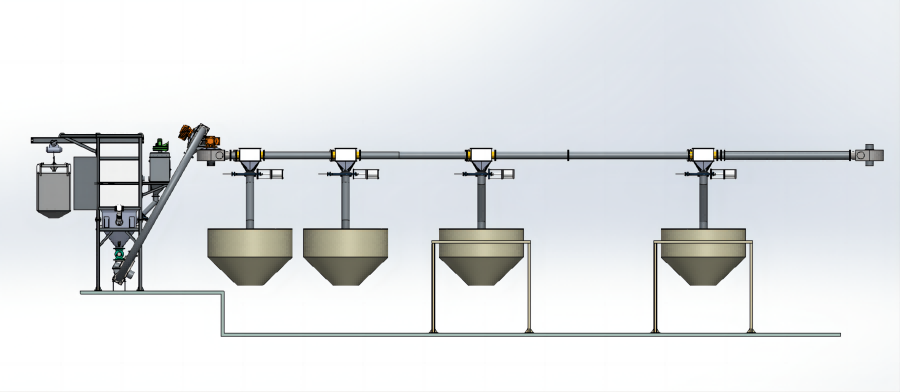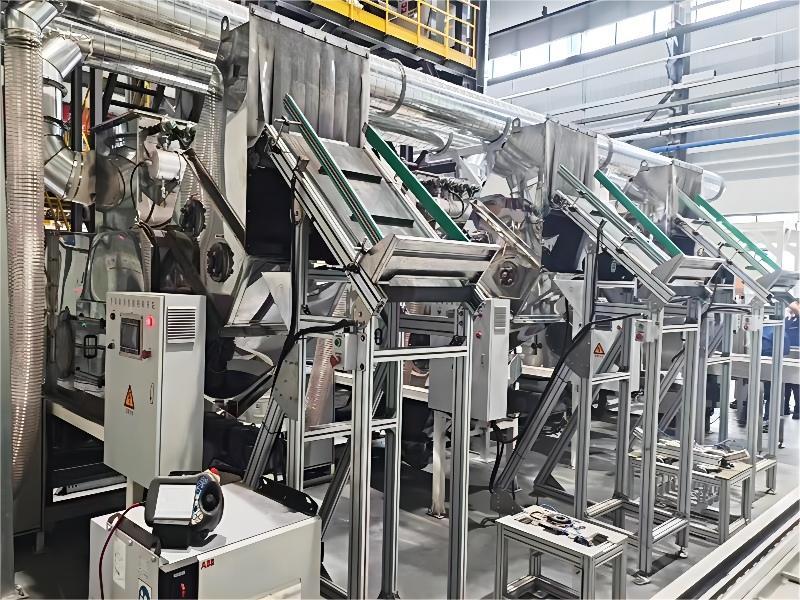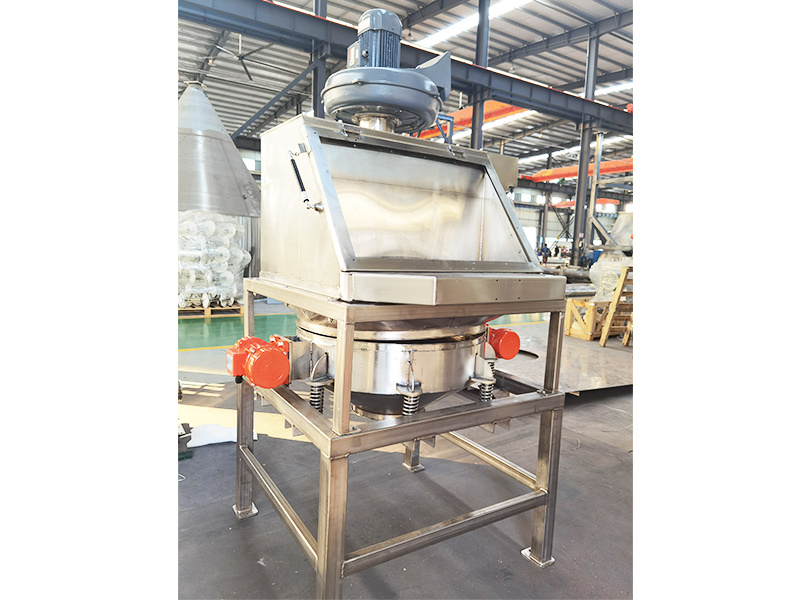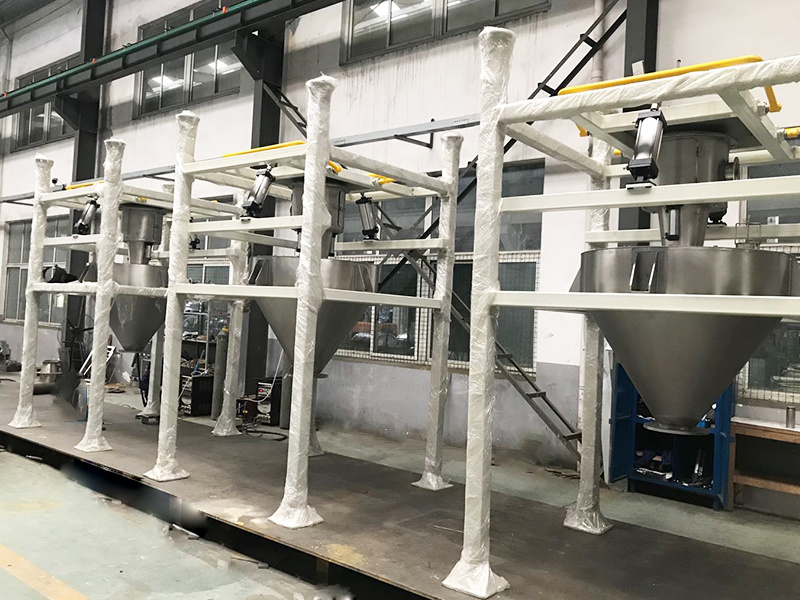 Automatic unpacking of tonnage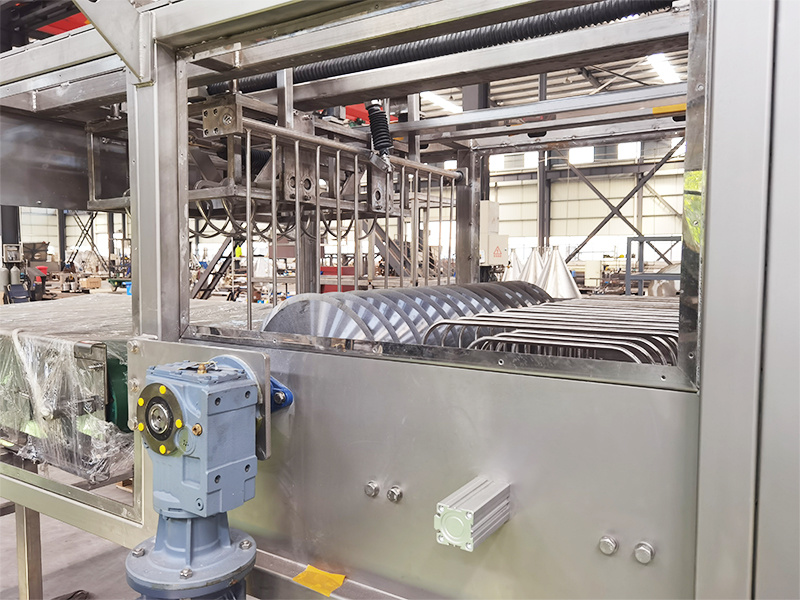 Automatic unpacking of tonnage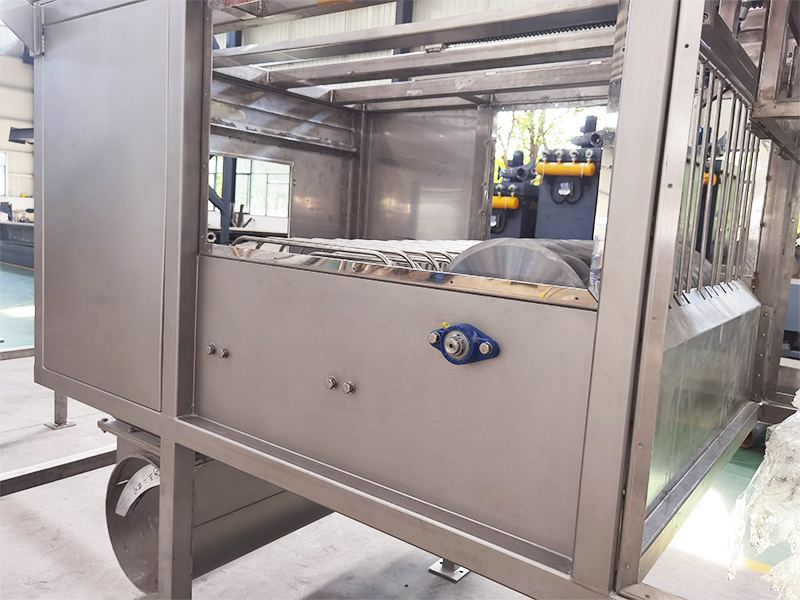 Automatic unpacking of tonnage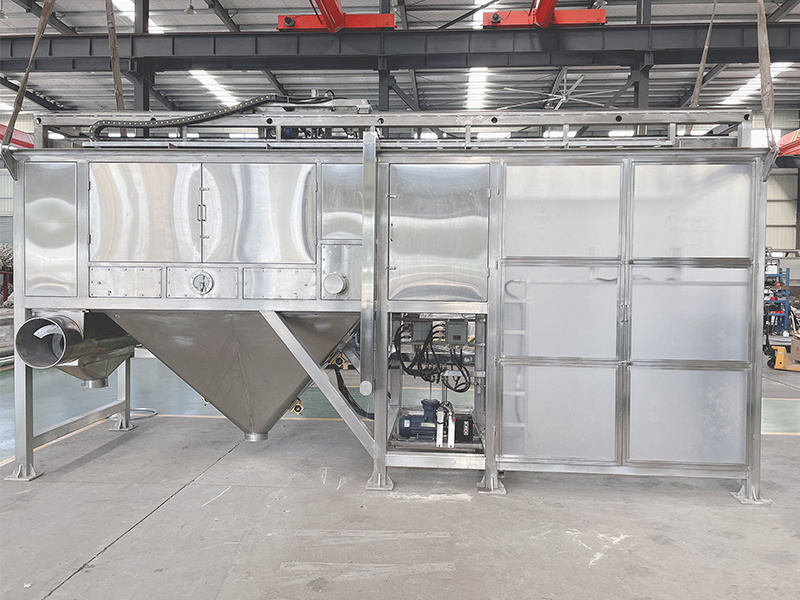 Automatic unpacking of small packages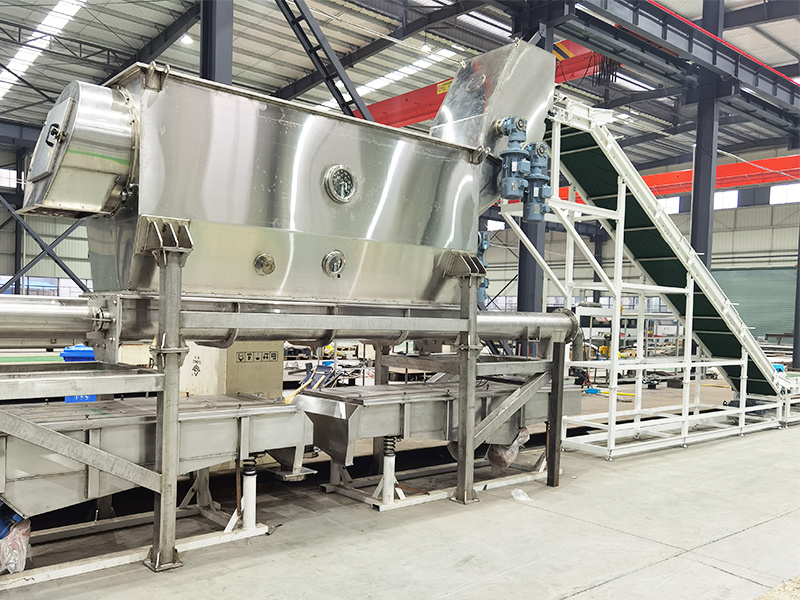 Automatic unpacking of small packages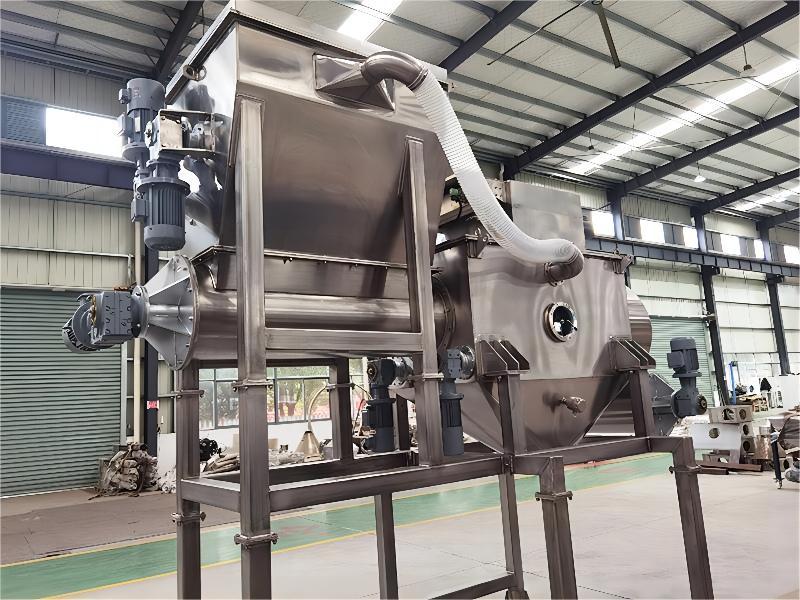 Automatic unpacking of small packages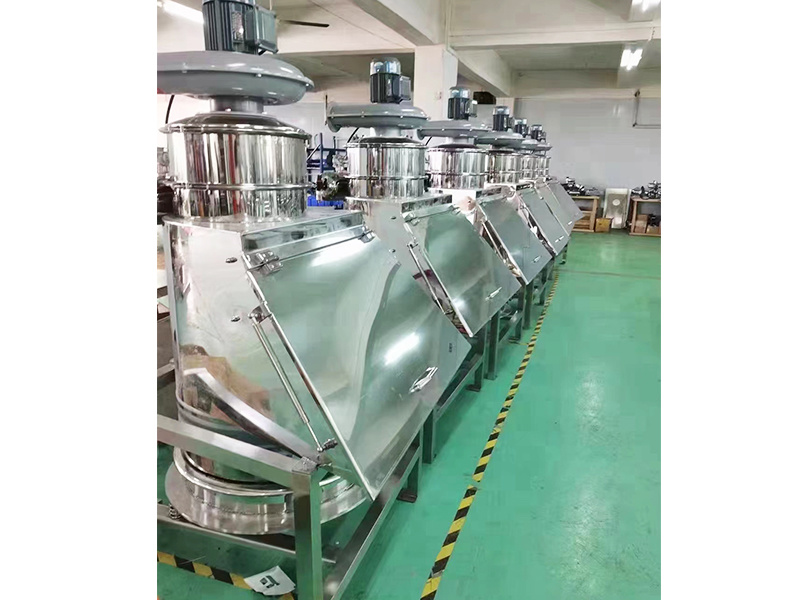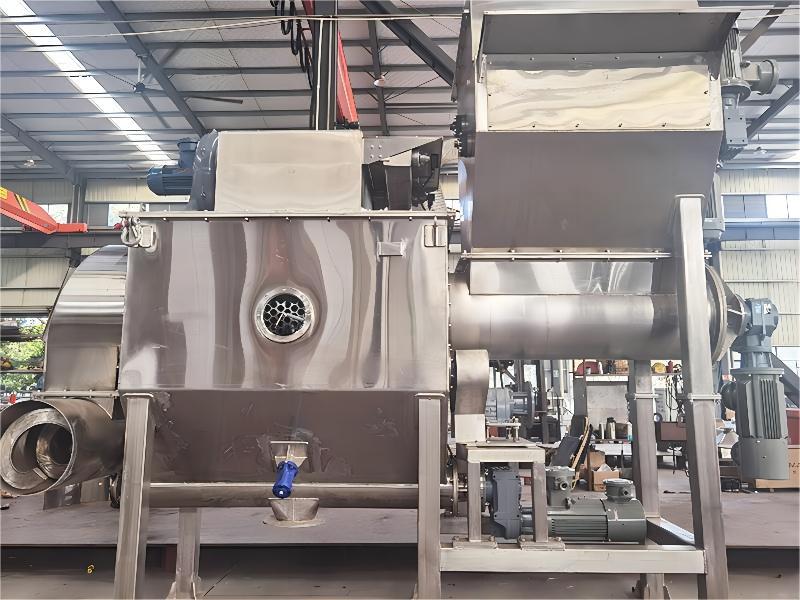 Unpacking and feeding systems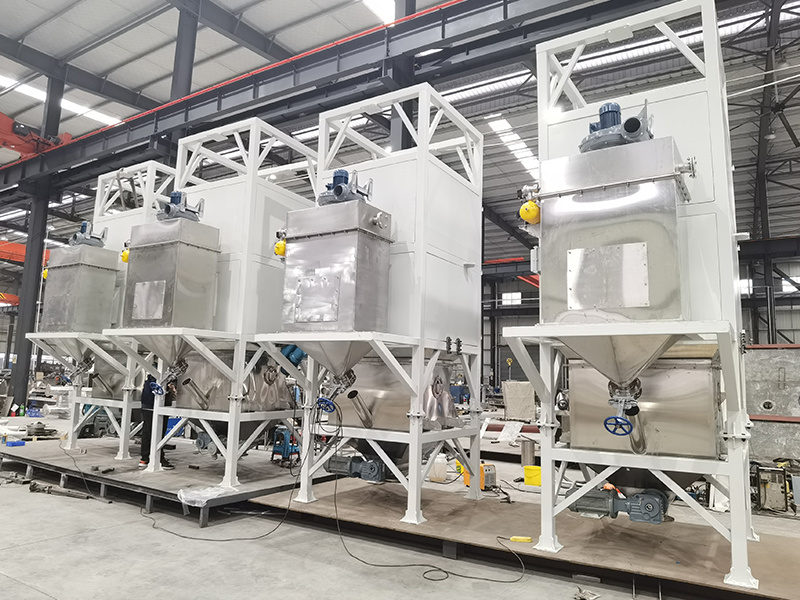 Unpacking and feeding systems